ZAK BAGANS UNIQUE WAY OF GIVING BACK.
Zak Bagans is a one of kind Author, Museum Operator, Actor, and Lead Paranormal Investigator on his very own television series "Ghost Adventures." A show that gives you an absolutely insane, deep look into what may happen after a person passes on. This show is Both exciting and intriguing in every sense of the word. Zak alongside his team Aaron Goodwin, Billy Tolley, and Jay Wasley travel around the world Investigating a variety of Haunted places for various reasons. Zak believes there is more to it then just living and dying, that our conscious minds and the spirits still contact well after someone has passed. "Science frankly can't explain it all. There is an afterlife after all, once we evolve our conscious we can explore the other realm".
As the "Paranormal" call, Zak and his team made it their mission to help out the best way they can, by finding whatever entity may be haunting the area and getting some answers. If the entity is good it may be a loved one or just a person caught in a tragic event that may have led to their murder in which their soul is trapped, and it's Zak's job to seek out answers and guide the spirit to the light. If the entity is evil then it's Zak's job with the help of his team to make it clear to the owner the process in which to expel the demon/evil spirit by any means necessary. The process to expel demons may result in exorcism, but lets not go down that rabbit hole.
HAUNTED MUSEUM
The origin of Zak's infamous Haunted Museum dates back to 1938, where a mansion was built and owned by a businessman. Rumor has it that this mansion has been Haunted for years prior to Zak's purchase. This building was broken into many times and in the basement was held dark rituals calling for demons and Satan himself, in the 70's. Anyway, Mid fall of 2017 a few years after the mansion was purchased, Zak bagans had a plan set to renovate and build a museum. His museum also gives tours throughout the week. Here is more information about it.https://thehauntedmuseum.com/
This Haunted Museum is chalked full of rooms that are full of Haunted objects ranging anywhere from dolls to actual signed documents of serial killers. These rooms are uniquely designed to organize all of Zak's investigations through the years and his most prized possessions of what he has either gathered or purchased to all form a story that clearly portrays the event in which occurred. Zak has all different rooms for all different Haunted occasions. Now the word Haunted means to be occupied by a ghost, it does not entirely mean a bad thing, places could be haunted from spirits that could be very nice, it all depends on who they were when they were alive.
SPECIALS
Zak also hosts many Specials that go hand and hand with the television series "Ghost Adventures." These specials take you deep into some of the most famously haunted places in the U.S. where the spirits both good and evil have been lurking there for decades. But yet again Bagans and the team do these investigations to get answers that science did NOT have an answer for. These long specials range between 1-4 episodes with each being 1 hour or so and 100% worth the watch. You can check it all out at Discoveryplus.com.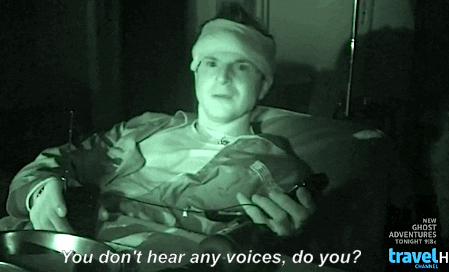 Although, investigating the paranormal is not the most common way of helping people or giving back. Zak really takes it to the top in his talent/career and takes the time to explain everything to his viewers so they have a clear understanding of how it all works. All Specials/shows are aimed too educate + inform the world that the paranormal exists. Zak has also been lending a helping hand while doing particular investigations mainly in peoples home if the situation gets really out of hand. Zak encourages people to do as he is and find for yourself that the paranormal exists. The paranormal is one of the biggest mysteries of all time. So put those phones to use and go find some ghosts!! You're a huge inspiration Zak and I'm a huge fan, I hope one day to meet you. Just wanted to let you know to keep doing what you're doing and thank you for some great entertainment.
https://www.bazingablogs.com/post/sadhguru-s-movements-and-practices-that-will-change-the-world